Meet The Team
As strategic advisors, our mission is to provide every client with the critical information, insight and planning they need to make sound investment decisions. Our proven track record is built on our diverse layers of expertise and our unwavering commitment to deliver service that is second to none.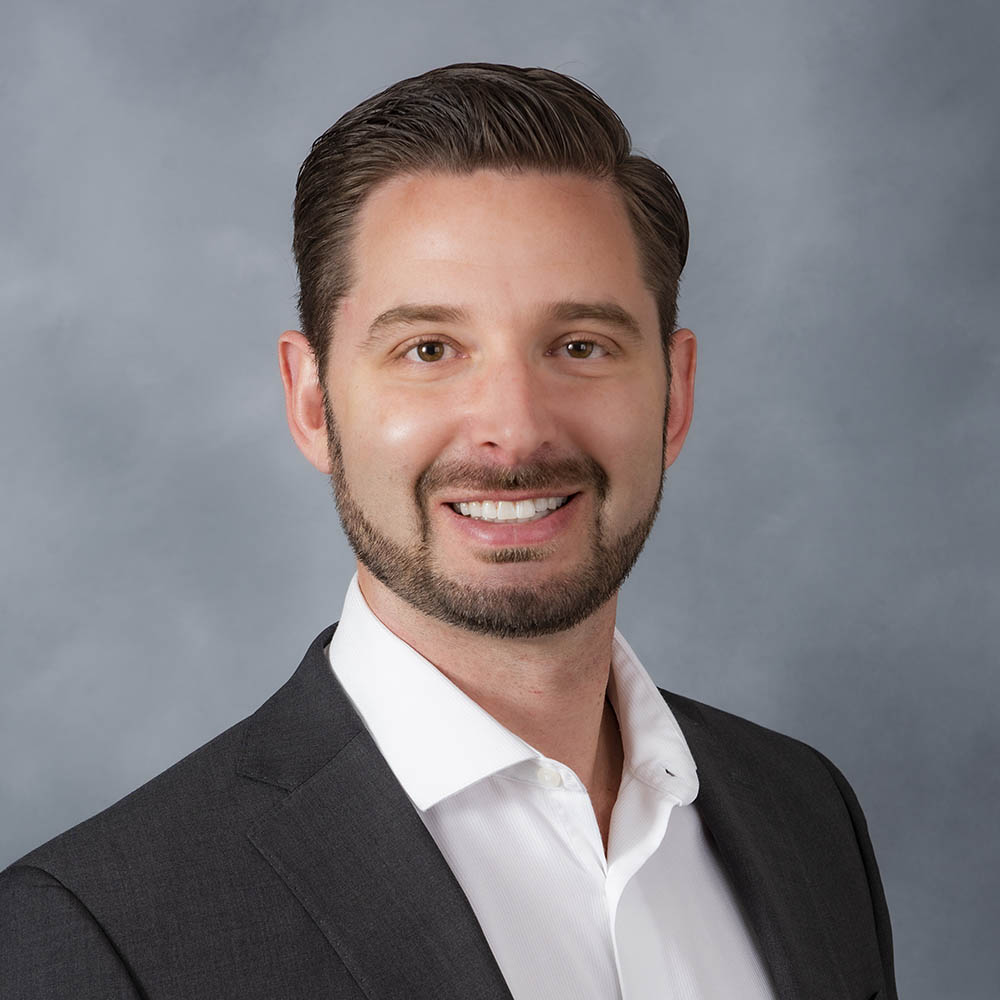 Ian P. Clagstone (B) CCIM
President
As President of Standard Commercial, Ian Clagstone leads the company's leasing, sales, and property management divisions, and is CIO of its principal investments/joint venture division. Ian works closely with clients to develop asset-specific business plans and ensure their successful execution. He has provided advisory services in the areas of investment sales and commercial property leasing, to a number of prominent local, domestic, and international clients who benefit from his institutional understanding of the financial framework of investment real estate assets. His background in finance has provided invaluable insight to buyers and lenders in structuring debt and successfully closing a number of complex real estate transactions.
An active investment sales broker with a significant portfolio of multifamily, industrial, and office building transactions totaling $280 million in recent years, Ian has extensive experience in advising clients in tax-deferred 1031 exchange strategies to increase clients' return on equity. Additionally, Ian has acted as a principal and lead in joint venture acquisitions and dispositions totaling over $32 million in the past 6 years.
Prior to partnering in the founding of Standard Commercial in 2013, Ian earned the distinction of being PM Realty Group's Top Producer for the Hawaii region in 2010, 2011, and 2012. Ian also earned the distinction of being named to Pacific Business News' 2014 Class of Forty Under 40 business leaders in Hawaii.
Raised in Honolulu, Ian was educated at Punahou School and received a Bachelor of Business Administration degree in Finance and Marketing from the University of Hawaii Shidler College of Business. He has been designated a Certified Commercial Investment Member (CCIM) and is a licensed Hawaii real estate broker. Ian currently serves as co-chair of the Urban Land Institute Young Leaders group and is a member of the Board of Directors of the GIFT Foundation of Hawaii.
Linda A. Gee (B)
Executive Vice President
With four decades as a real estate professional, Linda Gee has established a superior expertise in investment sales and acquisitions, leasing, property and facilities management, and due diligence investigations of office, retail, and industrial properties, as well as vacant land.
Linda's relevant expertise in property operations, financial analysis and management, the construction process, asset services, and deal negotiations brings deep experiential knowledge to the "fine print" issues of any transaction.
Previously, Linda launched Grubb & Ellis Co.'s Property Management Division in Hawaii, serving as its District Manager. After acquiring the division's assets, she formed The Landmark Property Corporation, which managed and leased 2 million square feet of office, retail and industrial property on three islands. Landmark also served as project development coordinator for several ground-up retail, office, and condominium developments. Upon selling Landmark to Koll Management Services, Linda was named President of Koll's Asia-Pacific Region and served as a Vice President of CB Richard Ellis' brokerage division upon its merger with Koll, prior to joining Houston-based PM Realty Group in 1999 and becoming its Regional Manager in 2008.
In 2013 she partnered in founding Standard Commercial LLC, to focus on providing advisory services in all aspects of commercial real estate to local, national and international institutional clients and private investors. Standard Commercial has ranked among the top 10 commercial real estate firms in Hawaii since its formation.
Linda has been designated a Certified Property Manager (CPM) by the Institute of Real Estate Management and is an affiliate Certified Commercial Investment Member, a past President of IREM's Hawaii Chapter, and a licensed Hawaii real estate broker. She is also a member of the Lambda Alpha International Society for the Advancement of Land Economics, is a long-time supporter of Palama Settlement, having served on its Board of Trustees, and is a member of the YMCA of Honolulu Board of Directors.
MATTHEW J. RAFF (S) CCIM
Senior Vice President
Matt Raff provides investment sales and leasing advisory services to building owners throughout Hawaii.  A highly productive agent, Matt has negotiated and closed hundreds of transactions over the past 12 years, distinguishing himself as a leader in the commercial real estate industry with a reputation as an expert in office and multi-family assets.
In recognition of successfully completing several of the largest and most complex transactions in the Hawaii market, Matt has received CoStar's Power Broker Award for being among the top agents in Hawaii several times. Matt's expertise was further acknowledged upon his being asked to share his outlook on the Honolulu market as a main speaker at the annual CCIM/IREM Commercial Real Estate Forecast, and his being named to Pacific Business News' 2017 Class of Forty Under 40.
Matt was one of the youngest people in Hawaii to earn the distinctive Certified Commercial Investment Member (CCIM) designation and has served on the Board of Directors of the CCIM Hawaii Chapter as the Candidate Guidance member. Raised in Hawaii, Matt holds a Bachelor of Business Administration degree with a concentration in commercial real estate from Colorado State University's Everitt Real Estate Center. Matt currently serves as the President of the Board of Trustees of Montessori Community School.
MICHAEL M. OKAMOTO (B) CCIM
Senior Vice President, Standard Management LLC
Michael Okamoto is the Senior Vice President at Standard Management LLC. He has over fourteen years in commercial and residential real estate and is responsible for all property and asset management operations for the company, including client relations and new market development. Mike brings a comprehensive approach to real estate with his experience in management, development, sales, and leasing.
Prior to joining Standard Management, Mike served as the Senior Vice President for Sofos Realty Corporation, where he oversaw the organization's property management operations, including business development, as well as directly managing a portfolio of properties. Prior to Sofos Realty Corporation, Mike was the Vice President of Asset Management for Avalon Commercial, the management arm of the Avalon Group. In this role, he oversaw all asset management activities for the company, including all commercial brokerage oversight in his role as Broker in Charge. Mike has also served as a Project Manager for the Avalon Group's wireless development division, assigned as a Site Acquisition Consultant for T-Mobile for new site builds in the Hawaii Market.
Mike began his career in real estate with Trinity Property Consultants/Red Tail Acquisitions, a private equity real estate investment firm based in California, with the Hawaii portfolio consisting of over one million square feet of commercial space, with over three hundred local and national tenants. Initially starting as a Property Coordinator, Mike quickly advanced to become a Real Estate Manager and subsequently was promoted to the role of Area Manager. In this role, Mike was responsible for all property management and leasing operations for the Honolulu portfolio, with a focus on the supervision of all in-house engineering, administrative staff, and third-party vendors. Mike's responsibilities also included oversight of construction management for both tenant improvement and capital projects.
Mike attended Punahou School and graduated from the University of Colorado at Boulder, with a concentration in management and marketing. He holds a real estate broker's license in the state of Hawaii and is a Certified Commercial Investment Member (CCIM) designee. Mike earned the distinction of being named one of Pacific Business News' Top Forty Under 40 for 2020. He has served on the GIFT Foundation of Hawaii's Board of Directors and is an active member of the Hawaii CCIM Chapter Board, chairing philanthropic committees and serving in chapter leadership roles.
KATHLEEN AHN OKUBO (S)
Senior Associate
Kathleen Ahn Okubo specializes in Class A office leasing, retail leasing, and investment sales in Hawaii.  Kathleen is a member of the landlord representation team which has responsibility for leasing approximately 880,000 square feet of office space on Oahu. Properties included in her portfolio are Topa Financial Center, Judd Building, Stangenwald Building, City Financial Tower, 850 Richards, 233 Merchant, and 125 Merchant in the Honolulu Central Business District. Additional properties in her portfolio include Wailana at Waikiki and Kalaeloa Professional Center in the Kapolei area.
In addition, she represents national and international tenants in the leasing of their Honolulu retail and office locations. Current and past clients include The Boeing Company, TonyMoly, and NTT DoCoMo, to name a few. Fluent in Korean, Kathleen has also served as a real estate advisor to numerous Korean companies and individuals in their acquisition, disposition, and leasing of commercial real estate in Hawaii.
Kathleen is active in Hawaii's political and business community, which has allowed her to establish relationships with various community leaders and governmental regulators.  She is a member of the American Heart Association "beat" Executive Leadership Team. As an avid food and wine enthusiast, Kathleen serves as Vice President of the Honolulu Chapter of The International Wine & Food Society.  She is a current Certified Commercial Investment Member (CCIM) candidate and is pursuing a CCIM designation.
CODY TAKATA (S)
Associate
Bringing over a decade of sales experience to Standard Commercial, Cody Takata is a valued member of the firm's Investment Advisory Group and works to track market trends, identify active investors, and develop strategic solutions to complex ownership and investment scenarios. A skilled prospect generator and researcher, Cody identifies and pursues targeted buyer individuals and groups, and helps to market properties by conducting onsite tours, preparing marketing reports, and supporting the due diligence process.
Prior to his work at Standard Commercial, Cody was a top producer at the Honolulu Star-Advertiser, and Y. Hata & Co., Limited. He attended Kamehameha Schools Kapalama Campus and the University of Hawaii at Manoa.